CSILLAGHEGYI-VADASZ DINI FOR ADDACI (IMP HUN)
(CSERI-SZEDERALJAI BONI ex LOLIPO IZAURA)
DATE OF BIRTH - 03/12/09
Hip Score - HD-B
Dini is DNA profiled,
DNA Tested Clear of Cerebellar Ataxia
Eye Tested Clear
Heart Tested Clear.
Dini has been show at top levels and is a CRUFTS qualifier but cannot compete at CRUFTS due to having a docked tail. Dini also has his working qualification only losing one point on the whole test.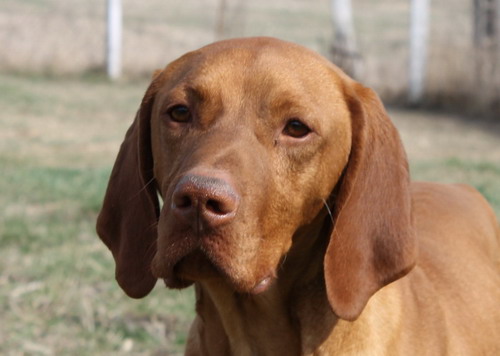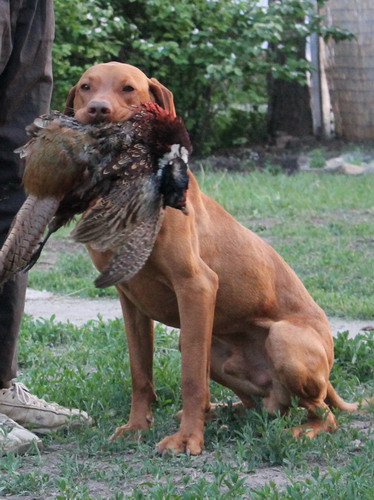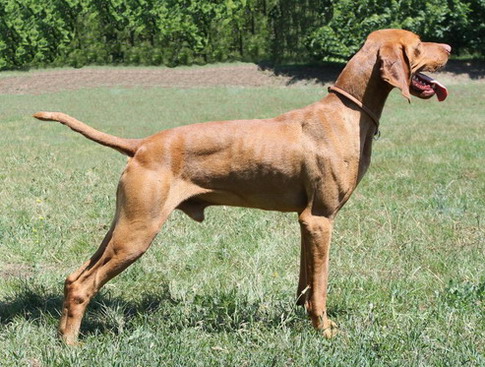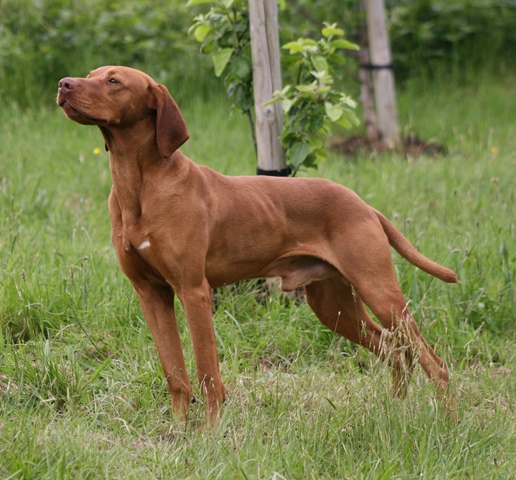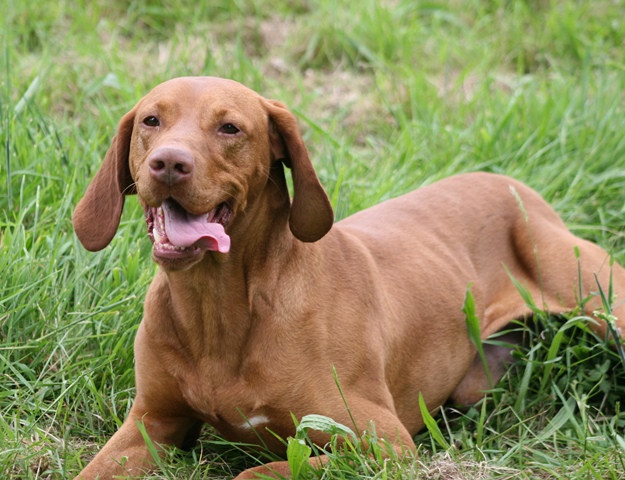 Pedigree for CSILLAGHEGYI-VADASZ DINI (IMP HUN)
HUNGARIAN VIZSLA
Sire
CSERI-SZEDERALJAI BONI
Sire
KISKECELI DANI
Sire
HCH,HJCH,HGCH, GYORUJFALVI DINI VKV, OTV
Sire
GYORUJFALVI DANI
Dam
PANDZSARETI CSINI
Dam
KAPOSMERO-GARDONG CSERFES VKV, OTV
Sire
CIKOLAI CSELES
Dam
KISKECELI CITY PIY-SALONE VKV
Dam
REPAFOLDI BOGI
Sire
BEREKI ESZES MKSZ HPJ, VKV, OTV, AV
Sire
INT CH, HGCH, HCH, VADASZFAI DOLYTOS VKV, OTV
Dam
INT CH, HGCH, HCH, CSATARKAI SUBA VKV, OTV,
Dam
NAPHEGY-SZEPE ANCSA VKV
Sire
VADASZFAI SZILAJ
Dam
SOLYMASZ-KERTI-VADASZ BORI OTV
Dam
LOLIPO IZAURA
Sire
MARTFU-SZELI FIGYELMES APACS
Sire
APACS
Sire
PERBAL-MENTI ALMOS
Dam
ALCSI-PUSZTAI ANI
Dam
O-SOLNOKI FIGYELMES ELZA
Sire
KILATO-TRI BARO
Dam
O-SOLNOKI FIGYELMES ADEL
Dam
VANDA BANDA ABIGAIL
Sire
KISCENDERES ALEX VAV, VKV
Sire
VADASZFAI SZELLER
Dam
KISKOZVEGI BABA
Dam
VIHAROS ANNA VKV
Sire
HCH GYIMESI TYUKI BRUNO MV
Dam
DUNAKOMLODI BEARA
FREE pedigree generator at Dog Resources the dog breeds directory. pedigree maker
Sponsored by Whelping Boxes