CSOKI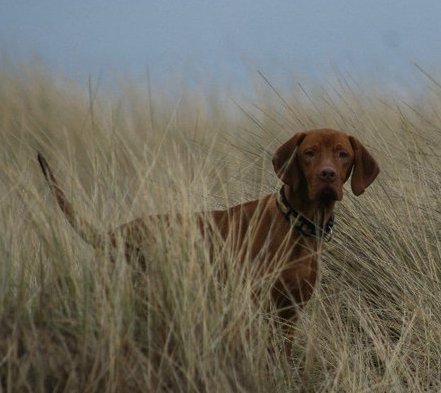 CSOKI, ADDACI VAD SOLYOM
(CH PITYPANG OPORTO ex PITYPANG TIPLI FOR ADDACI)
DOB 06/05/10 HIP SCORE - 6/6 = 12
CSOKI is DNA profiled,
DNA Tested Clear of the LH Gene
DNA Tested Clear of Cerebellar Ataxia
Hip Scored 6/6 = 12
Eye Tested Clear
Heart Tested Clear.
Csoki has been show at top levels and is a multiple times CRUFTS qualifier.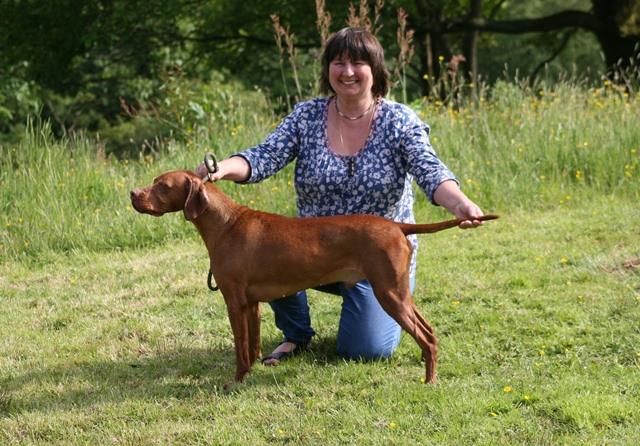 Csoki has a fantastic temperament, is very gentle and has an excellent manner. He is full of exuberance for everything he does. He loves being out and about, running in the fields, swimming in the lakes and just generally having a great time. He has a Hungarian/US pedigree and brings important new bloodlines to the UK gene pool.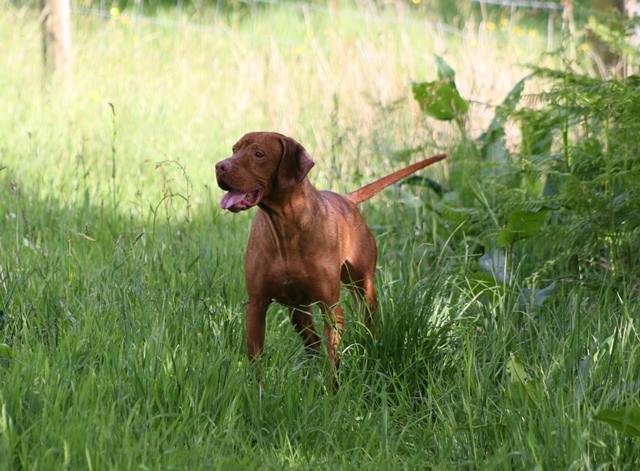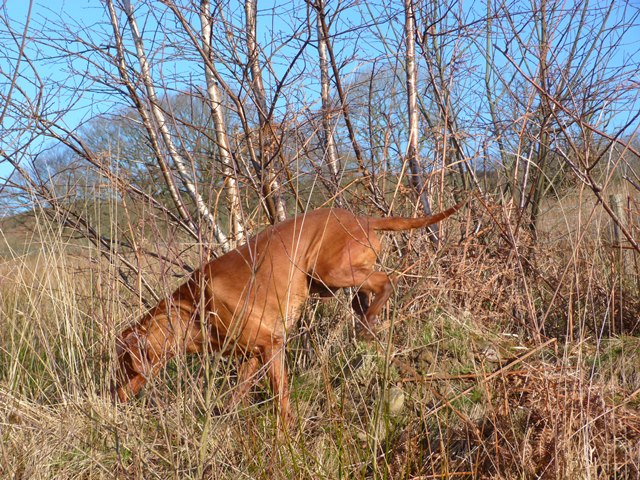 Pedigree for Addaci Vad Solyom
Hungarian Vizsla, Russet Gold, Hip Score 6/6=12
Sire
CH PITYPANG OPORTO
Sire
GYORUJFALVI GYAUR
Sire
CH GYORUJFALVI DINI
Sire
GYORUJFALVI DANI
Dam
PANDZSARETI CSINI
Dam
CH CSOKOLANDY DORKA OF HUBERTUS
Sire
CH CSERTAPARTI FUVOLA
Dam
PERENYE-BARAI CUNI
Dam
PITYPANG BERTA
Sire
PITYPANG GYIMES
Sire
CH PITYPANG TALLER
Dam
VISNYEI-VADASZ GARAS
Dam
PITYPANG TREZSI
Sire
VADASZFAI MERESZ
Dam
CH HELVECIA DORA
Dam
PITYPANG TIPLI
Sire
CH PITYPANG OCSKOS
Sire
DUAL CH TRIADS DRY MARTINI
Sire
CH FIELDWAYS JACK DANIELS
Dam
TRIAD'S XXVIV KARAT OAKLEAF
Dam
PITYPANG KOSZA
Sire
PITYPANG KIRALY
Dam
PITYPANG BERTA
Dam
CH PITYPANG RIGLI
Sire
PUSZISZORO SIMON
Sire
MATAI DUDAS
Dam
KILATO-TERI FRANCI LUCI
Dam
CH PITYPANG CSITRI
Sire
PITYPANG VACKOR
Dam
CH HOOKSIDE BRAID